upcoming
upcoming
upcoming
upcoming
upcoming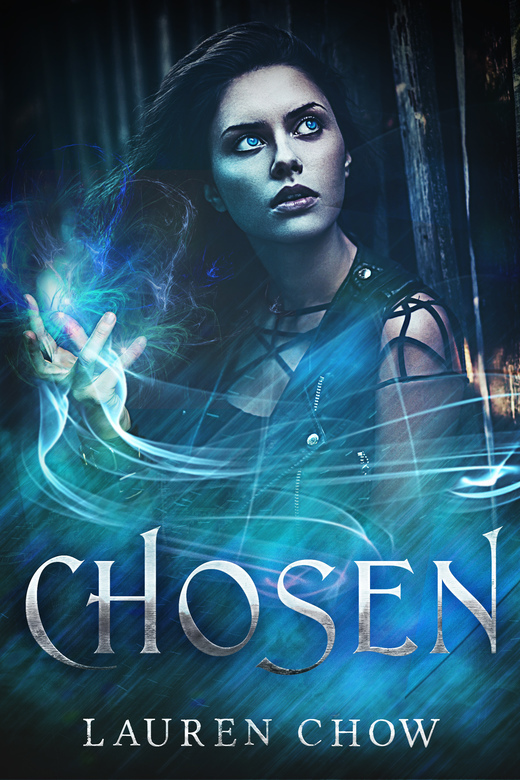 Chosen
Clara has been chosen and her fate will be fulfilled. Clara Evans' needs a fresh start. Exhausted from the taunts of her classmates and the neglect of her careless foster parents, she is counting down the days until graduation when she can move away and leave her miserable life behind. When swoon-worthy Jay Woods transfers to Ford High School, Clara's eyes are opened to a universe she never knew existed. As the life she once knew shatters and ancient secrets are revealed, Clara must learn to control her newfound powers while defeating a raging darkness that will change the world forever. Could "The Freak" from Ford High be the key to saving the human race?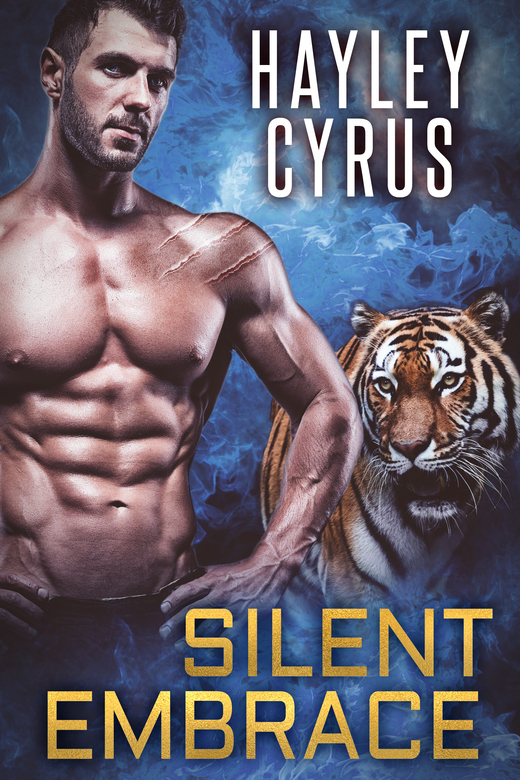 Silent Embrace
He went into the Running never planning to find a mate. She was frightened, with no idea what to expect...Ready. Set. RUN. Blythe has been summoned to be in the Running; an annual event where shifters are let out of their jails for twelve hours and released into an arena to find a mate. Every year, ten human girls are placed in the stadium, armed, and given three ways out: elude the shifters and remain uncaptured, kill one and escape, or be caught and become their captor's mate. Forever.Killian is a tiger shifter with a dark past that has left him cold and believing that love is a weakness. He never thought his chance would come, but this year he's been called up to participate in the Running and will be forced to select a mate, knowing that he will never truly love her. When the two lock eyes in the arena, a shiver of fear and lust runs down Blythe's spine. Will she be able to escape? Does she even want to? And if she's claimed by the hardened man staring back at her, will she be able to make him believe in love again?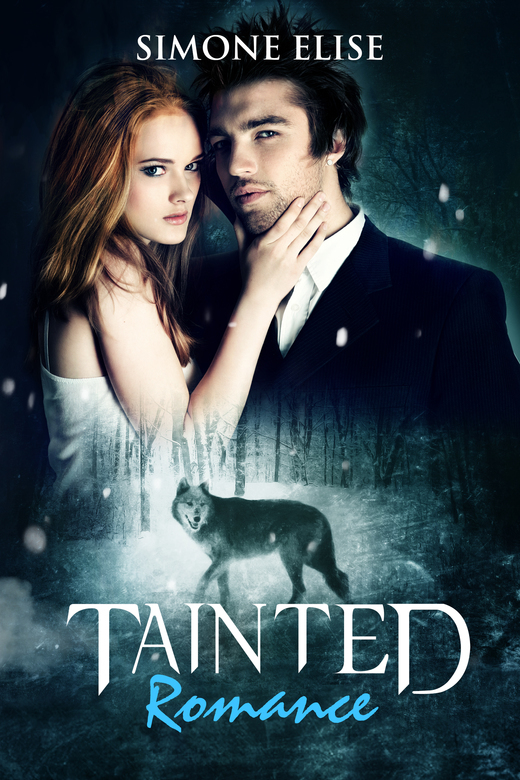 Tainted Romance
It was never about love. It was never about want. It was only about need. Zane needs Allie. It is in his blood, an obligation coursing through his veins, and when you're being pulled by a force as powerful as being mated to another, there isn't much you can do to stop it. No matter how much you want to. Allie is counting down the days to her 21st birthday when she can leave town and be freed from all pack commitments. Zane is next in line to rule their pack as the Alpha. The only thing these two have in common is their mutual disdain for one another, so when their inner wolves connect, life gets really complicated. What do you do when the one one person who is supposed to be the whole purpose of your life, is the same person making your life a living hell?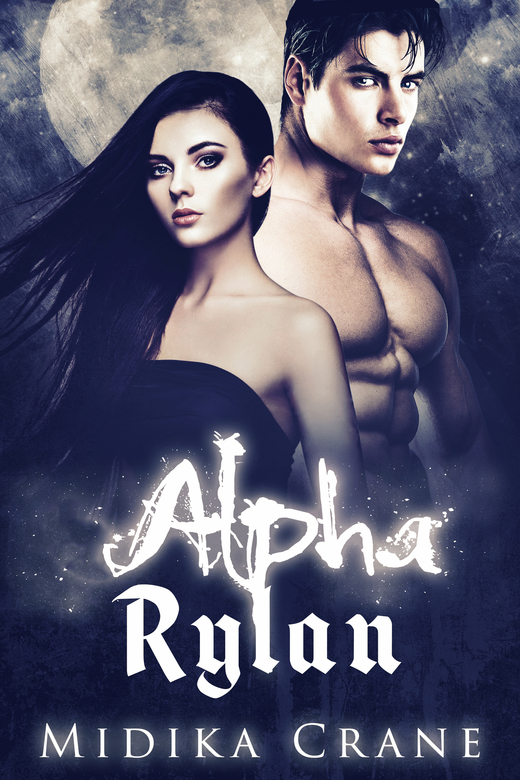 Alpha Rylan
What do you do when your mate is a cruel and merciless Alpha? Easy. You run… Dawn has been rogue for over a year, hiding from her mate; Alpha Rylan. Being the leader of the Purity Pack has not stopped him from leading needless executions, making countless threats and chasing after Dawn relentlessly. Using simple tricks, he lures his mate closer, until her criminal past attracts an Alpha who wants her dead. Can Rylan protect his mate from vengeance, while at the same time keeping her under his control? And can Dawn keep her packs morals of purity, and resist Rylan, staying his personal fugitive forever?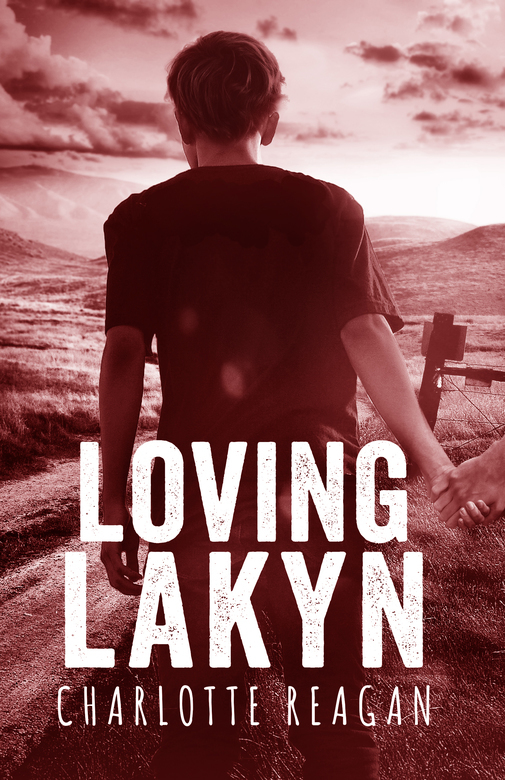 Loving Lakyn
Lakyn James is sixteen years old and hating every second of it. He was supposed to be done, he'd tapped out. End of story, unsubscribe here. Suicide "attempt", they said. His intentions had no "attempt" in them. Re-entering normal life after 'trying' to take his own is weird. Especially when the world keeps going like it never happened. He still has to eat breakfast, go to school, and somehow convince a cute boy that he's too damaged to date.Scott White comes with his own problems, namely a habit of drinking too much and being indecisive about rather he wants in the closet, or out of it. Lakyn can't stand him; he also can't help smiling when Scott's around.Unfortunately - or fortunately - for Lakyn, life has decided to give him a second chance. He's not happy about it, but maybe, with a lot of hard work and a good therapist, he can learn to be. And maybe he can hold Scott's hand at the same time.No promises though.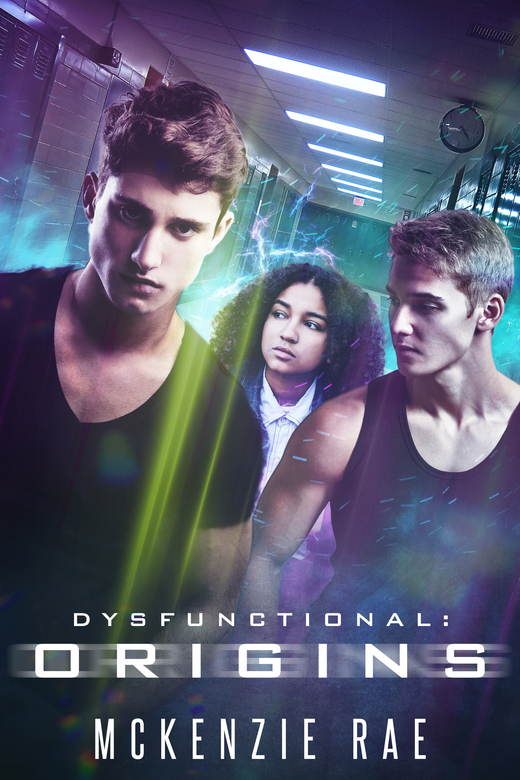 Dysfunctional Origins
Evil comes in all shapes and sizes. It's up to three kids, brought together by extraordinary circumstances, to save their school from a monster hiding in plain sight...before it finds them. When Theo Aldrige loses his family in a gruesome murder, he sinks into a bottomless pit of depression. After a failed suicide attempt, he meets Sally and Reuben - classmates of his who are also in dire straits. Sally is dying of a rare disease that steals her sleep, and Reuben is struggling to relate to the people around him while hiding the darkness of his home life. One day, the three unintentionally discover that they've acquired powers that seem to fix their worst flaws. Where did these abilities come from? And how do they control their newfound powers without being exposed? While trying to make sense of these changes, the new friends come across a disturbing secret in their very own high school. A force of destruction that only Theo, Sally, and Reuben can stop.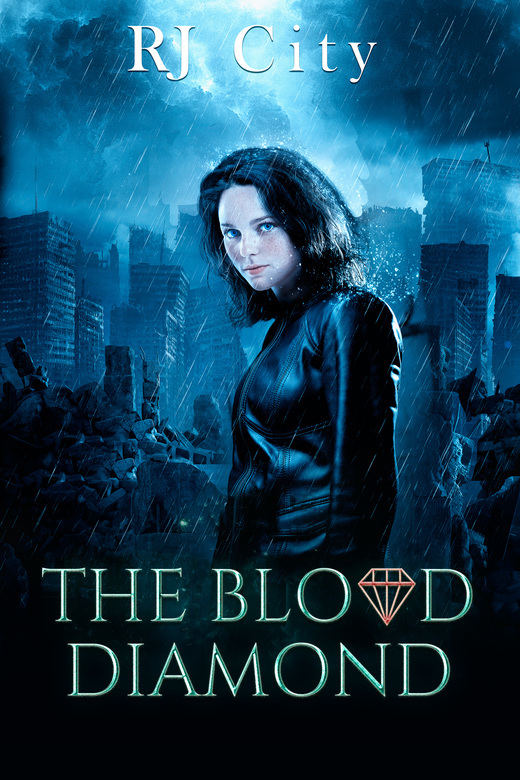 The Blood Diamond
The last thing Antoinette wants to do is get wrapped up in Henri's cryptic games, but if she wants to unveil his plans and save her sister's life at the same time, she might just have to get closer to a vampire than she ever has before...
Tough Girl
Who would have guessed that for two professional fighters, the hardest challenge they'd ever have to face, was falling in love?Everyone knows that Alex Anderson is one tough girl, everyone but herself that is. The ex MMA fighter is fierce, talented, and smart, but when she looks in the mirror all she sees is an empty shell staring back at her. Ever since she got her heart broken, Alex has been building up walls to protect her heart like she's learned to protect herself in a fight. Ryder Scott is the toughest man in the world. Literally. He's this year's UFC champion who dates models and walks on air, and although Alex knows he's way out of her league, she can't help but fantasize every time she sees him in the ring. When the two meet under unlikely circumstances, Alex is thrown into a world she thought she'd left behind with a man she'd only dreamed of. With the help of Ryder, Alex comes to realize that she may have the the strength to fight another day, both inside and outside of the ring.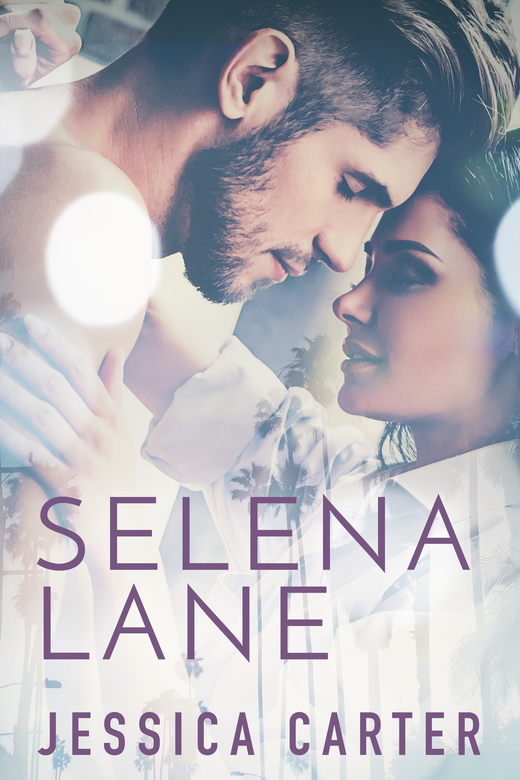 Selena Lane
Five years ago, Selena Lane dropped everything to pursue her dream of becoming an actress. She packed up and left for Hollywood, leaving Kansas City and her college sweetheart in the dust. Caleb Hemsworth is a linebacker with a cool head and smoldering eyes who has collected awards, trophies, and hearts across the country. But having his heart broken has left him hardened and cocky both on and off the field. When a friends wedding brings the estranged lovers back together, sparks fly. Will an old flame be reignited or will they burn?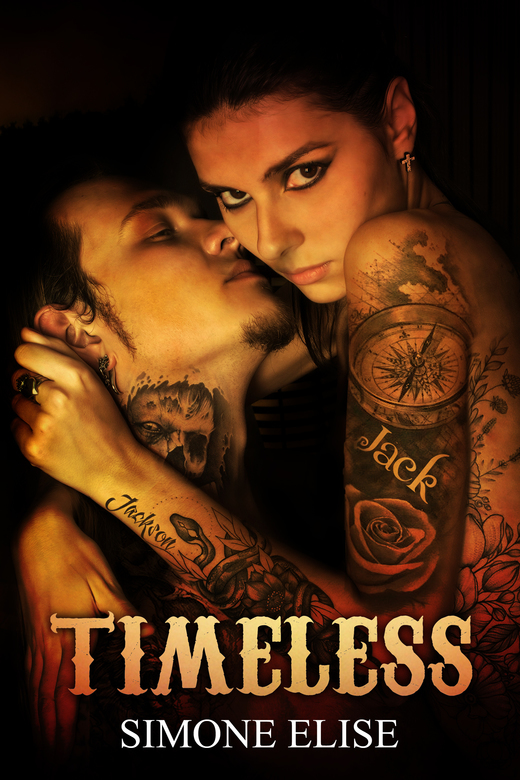 Timeless
The steamy and dramatic sequel to Tattooed Love by Simone Elise. A lot can change in six years. Jax's sentence is coming to an end, and Amber has been a ghost since the day she walked off the prison grounds. With Jax on the outside, and their son becoming more like his father every day, will Amber be able to stay away? Amber:When I left Jax behind bars I made a promise to myself. I would never let him near my child, or my life, ever again. I've kept that promise, leaving behind the biker life and staying hidden from my brothers and most importantly from the man who ripped out my heart. But hiding and moving on are two very different things. How am I supposed to get over someone who's eyes I stare into every day in the form of my son...my Jack...who is his spitting image? Do I see Jax again? Do I tell him about his boy? With his release just around the corner, I better figure it out pretty damn quick. Jax:I told her to leave. That was always the deal; if I went away, Amber and I were finished. But a man's got a lot of time to think in here, and the past years without my girl have been the hardest of my life. Do you know how many days are in 6 years? I do. Because for every single one of those days I've had my club searching for the woman I love. The woman I asked to marry me. The woman I kicked out of my life. As soon as these prison gates open, there is only one thing I care about and that is finding my girl, and getting things back to the way things were, just the two of us, no distractions. Being together might be dangerous, but outlaws are meant to break the rules.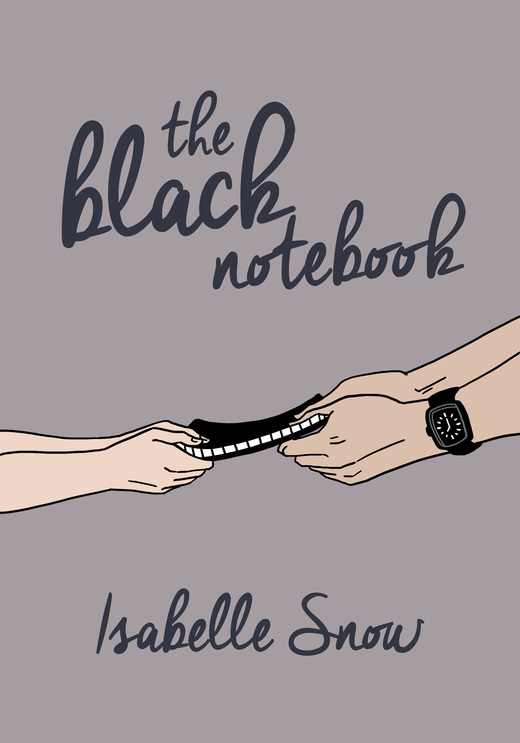 The Black Notebook
Fans of Becky Albertalli and Rainbow Rowell are lining up to get The Black Notebook! Trust is a funny thing isn't it? It's great to be trusted by your friends, but when practically the entire school - even the popular kids - are sharing their deepest, darkest secrets with you...that's when things get messy. Seven Warrilow has been keeping everybody's secrets for as long as she can remember. She knows who likes who, who hates who, and all the hot gossip. But you know what? She's sick of it! With all that classified info jumbling around in her head it's hard to think straight, so Seven decides to write down every secret she's ever been told into a small black notebook that she carries around for safekeeping. There, now she can breath a little. OR NOT!? Things take a turn to Disasterville when her notebook goes missing, and when it finds it's way into the hands of notorious prankster, Colin Stillman, the trouble really begins. Seven's going to have to use everything she's got to keep her classmates secrets safe, but Colin isn't going to make that easy. Afterall...where would the fun be in that?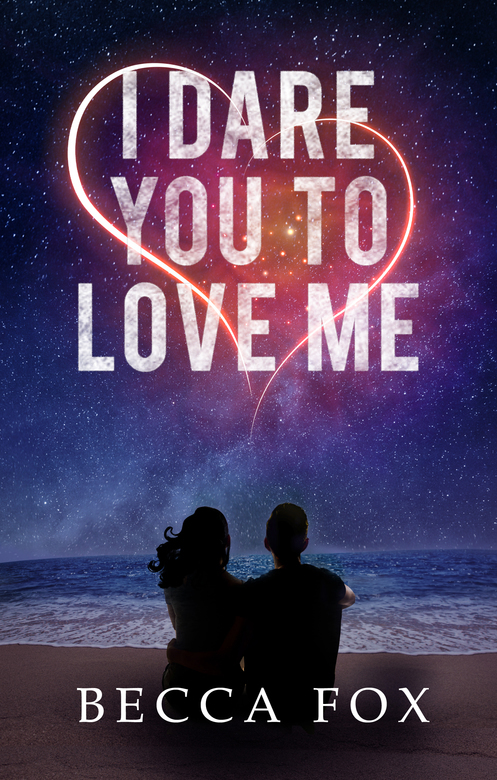 I Dare You To Love Me
It's senior year. He rules the school. She just wants to make it to graduation. With prom only six weeks away, and his reputation at stake - will Brian be able to get "Scary Pants" out on a date? Brian Royland is the golden boy of Palm Beach High. He's smart, handsome, athletic, and charming. He could get any girl in school - but he procrastinated and is now dateless for the most important dance of the year. When he hears about the new girl, Iris Newman aka "Scary Pants", Brian is intrigued. But when Brian's friends doubt he'll succeed in scoring her as his prom date, bets start flying, and she turns into a prize to be won. Iris has set several goals for herself; make sure her older sister has a smooth pregnancy, help her recently single mother support and manage their family, and find a way to stop her band's bass guitarist from asking her out every week. She doesn't have the time or the energy to deal with the arrogant and pesky Brian Royland, who is suddenly determined to get her out on a date. It only takes six weeks for them to realize they have both experienced great loss. Surrounded by mayhem and high school drama - could they be the key to each other's healing?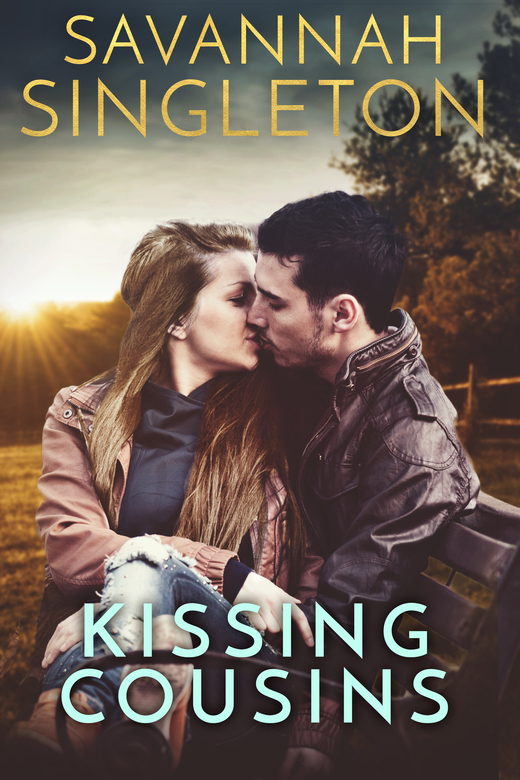 Kissing Cousins
When Megan Forester's plane touches down in her hometown of Lubbock, Texas, she is flooded with uneasiness. After moving away with her family 8 years ago and not looking back, she is certain that she'll be an outsider at her cousin's wedding. As she collects her bag and considers turning around and booking the next flight out of dodge, she is stopped in her tracks by a handsome young man holding a sign with her name on it. Though there is something familiar about the tall, good-looking man, she cannot place him. Not until, that is, he greets her with an enthusiastic "welcome home, cuz", and a gentle kiss on the lips. Stunned, memories and forgotten feelings come flooding back as Megan realizes her mysterious valet is none other than Bradley Bosley; a close family friend whom she spent her summers with as a young girl. He was her first love, and her first heartbreak. This weekend might turn out to be a lot more interesting than Megan could have ever imagined. Will there still be a spark between the two kids who used to steal kisses behind the Bosley family barn?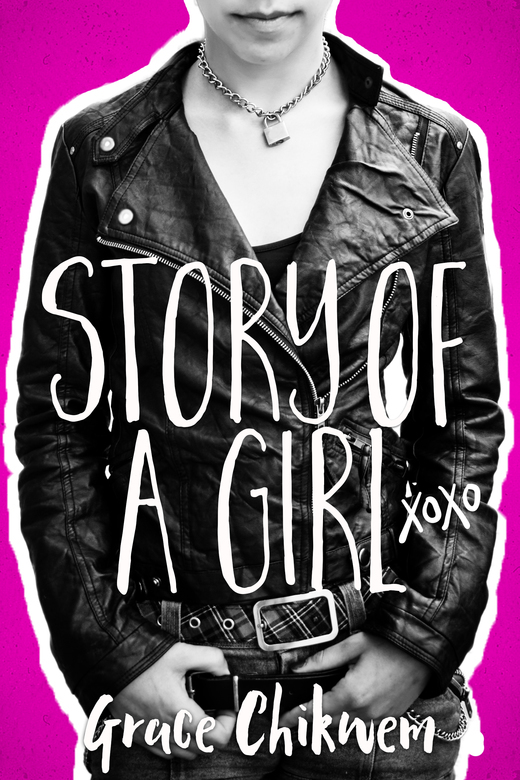 Story Of A Girl
"Sid Sullivan is just your average teenaged girl next door" - No One Ever!Sid excels at exactly three things: fighting, breaking noses, and getting into trouble. After her latest fight lands her in the emergency room, Sid finds herself getting shipped off to Llewellyn Academy for Girls. She begrudgingly agrees, with one tiny little adjustment to her mom's perfectly laid out plans to get her through graduation. Instead of going to the prestigious all girls boarding school, Sid decides to pull off her craziest stunt yet and attend the neighboring boys school. After all, how hard could it possibly be to pretend to be a pubescent boy? Unfortunately, Sid finds out all too quickly that boys can be even cattier than girls, when she finds herself in the middle of a nasty feud between her good-natured roommate and two irritating brothers harboring their own secret. With the fear of a fourth expulsion, on top of keeping her true identity hidden, Sid has to be on her best behavior; a task she finds increasingly impossible with the many curve balls Lewis Academy for Boys keeps throwing her way.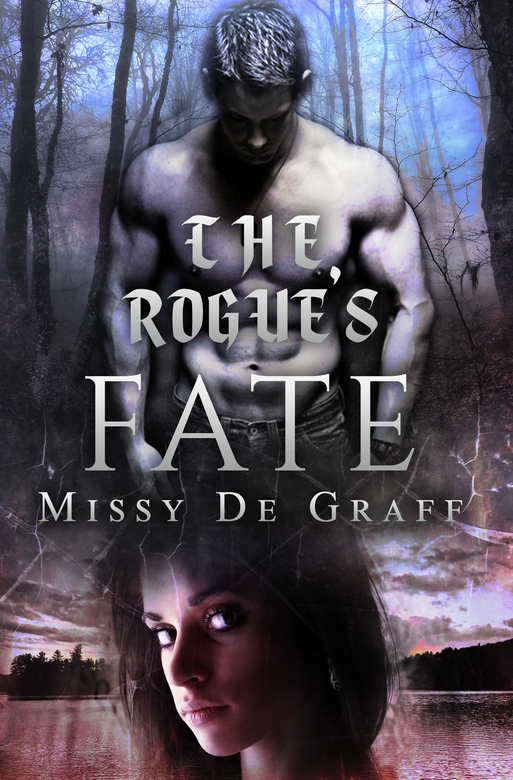 The Rogue's Fate
If your life hung in the balance, would you choose to make your own destiny or leave your life to fate?Lucinda Raven is being hunted by her ex-lover, a controlling rogue Alpha, who is determined to perform the sacred mating ritual that will bind them together forever. Knowing nothing will keep him from carrying out his ruthless plan, Lucinda is on the run and seeks refuge in the territory of an old friend.Caidan Moone, cursed Alpha of the Blood Moone Pack, has a tortured history that haunts him daily. He sees the arrival of this beautiful and alluring nomad as a chance at redemption from his prior failures and invites her to stay, despite the danger it brings to the entire pack.As Caidan and Lucinda grow closer, her two worlds collide and Lucinda must face the events of her dark past in order to save the future. Will Caidan be able to protect her without sacrificing his pack? Or will she end up bearing the mark of her psychotic ex?
Autism Goes To School
After suddenly receiving custody of his five-year-old son, Ben must learn how to be a dad. The fact that he'd even fathered a child was news to him. Not only does this mean restructuring his sixty-hour work week and becoming responsible for another human being, but also Kyle has autism.Enter the school system and a shaky beginning. Under the guidance of a gifted teacher, Ben and Kyle take tentative steps to becoming father and son.Teacher Melanie Nicols sees Ben as a deadbeat dad, but grudgingly comes to admire how he hangs in, determined to learn for his son's sake. Her admiration grows to more as father and son come to rely on Melanie being a part of their lives.When parents receive the news that their child has autism, they spend countless hours researching the subject, usually at night, after an exhausting day. Teachers, when they hear that they'll have a student with an autism spectrum disorder, also try to learn as much as they can. This novel was written for such parents and teachers - an entertaining read that offers information on autism and strategies that work.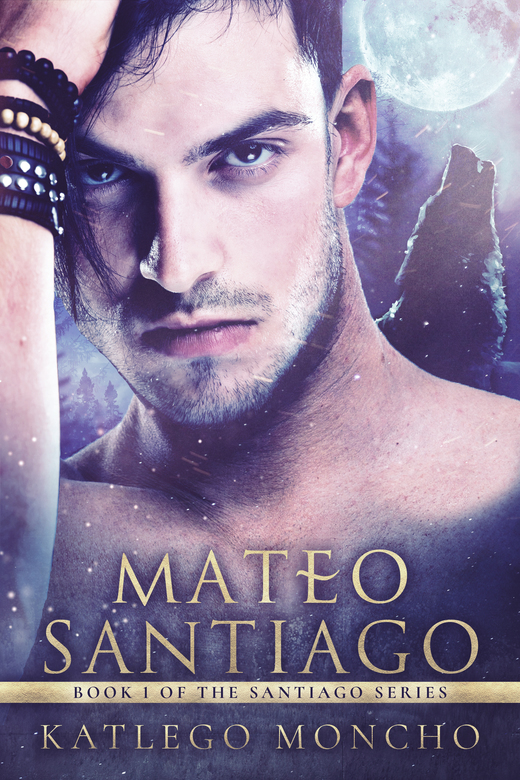 Mateo Santiago
Could Juniper be the key to unlocking not only Mateo's family's deepest and darkest secret, but also his stone cold heart? He rules the most powerful pack in the world. She has been outcast by her family and forced to go rogue. When their paths cross, it could be the beginning of something wonderful - or the end of them both. Juniper Evigan is the daughter of one of the strongest Alphas alive, and that comes with a lot of pressure. When she brought shame to her family 5 years ago she was shunned. Now, at eighteen, she must decide to stay with her pack and live as an outcast, or be run off the land and never return. Mateo Santiago hates life and everything in it. Living with a curse bestowed upon his ancestors has hardened him, and at the age of 23 he is the most feared Alpha in the world. When a rogue is brave enough to cross his lands, he plans to confront her - but is surprised by their intense connection. A connection he never believed possible and was told he could never have.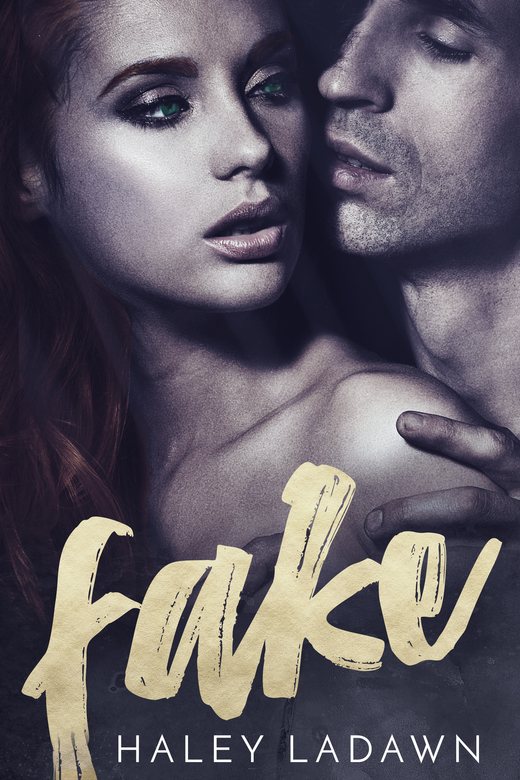 Fake
If your head and your heart are pulling you in opposite directions - which path do you follow?The day that Lilly walked into Elliot's office, her life changed forever. Robbed of her identity and confidence, Lilly is desperately trying to rediscover her true self and move on without the depraved man who stole her heart. A task that is easier said than done. Needing to clear her head, she plans for some time away but her vacation quickly becomes a nightmare at the hands of the man she loves. Swept up in Elliot's chaos yet again, Lilly finds herself on the run, and she doesn't even know who or what she's running from. Is she being hunted, or simply haunted by her past? The lines blur between what's real and fake. Who can you trust when the whole world is out to get you? No one.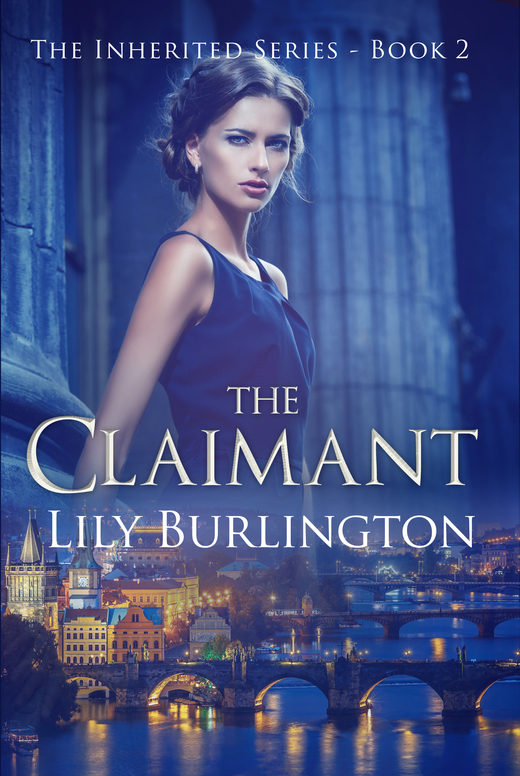 The Inherited Series Book 2: The Claimant
Cat has made the decision to stay with Leopold in Solis, leaving behind any chance of life as an average teenager. With the help of Governor Richard, she has found herself next in line for the throne of Arcadis, which is to be liberated from French control upon her ascension.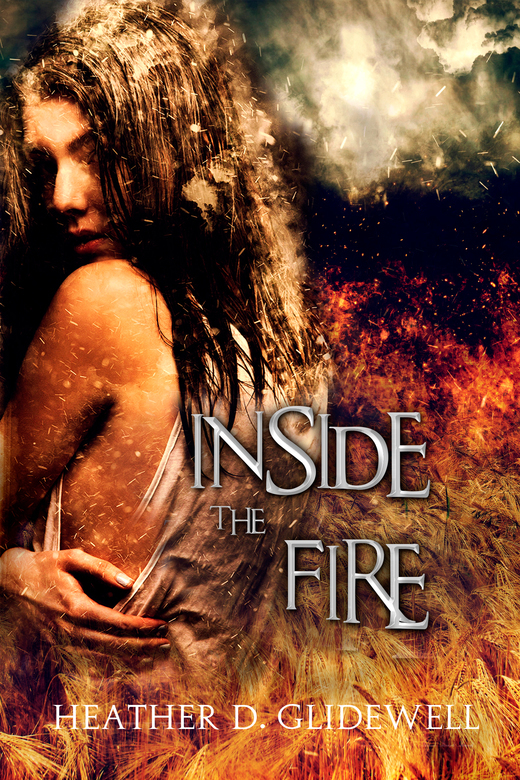 Inside The Fire
When Dawn Weathers and her mother move to a small town in the Midwest they had no idea the hell that was about the unfold. Torn between finding out who she is and falling in love with the wrong boy, Dawn's life gets turned upside-down. She finds herself possessed by a dark spirit, her sanity questioned, attacked, broken, and finally alone.All in a days work for an eighteen-year-old girl whose blood runs with the fires of heaven and hell.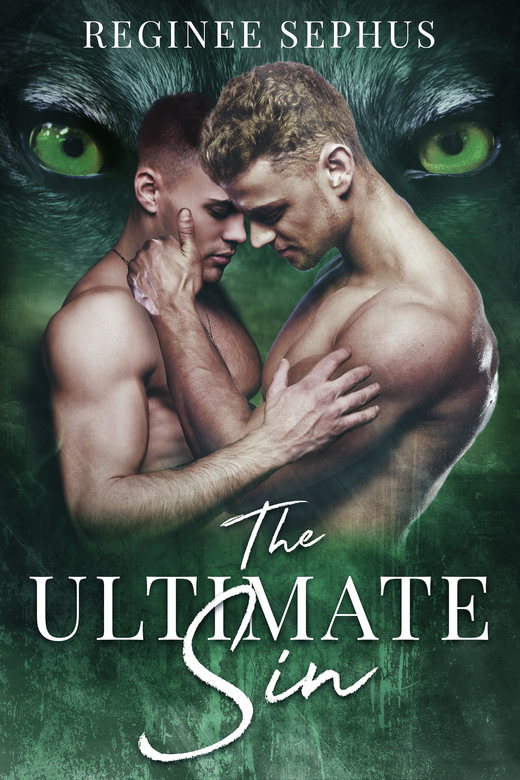 The Ultimate Sin
Jessie is everything everyone wants. He's smart, funny, hot, and the school's star quarterback. Being the preacher's son in a highly religious town, his life was expected to be perfect. He was expected to be perfect. But everyone has secrets…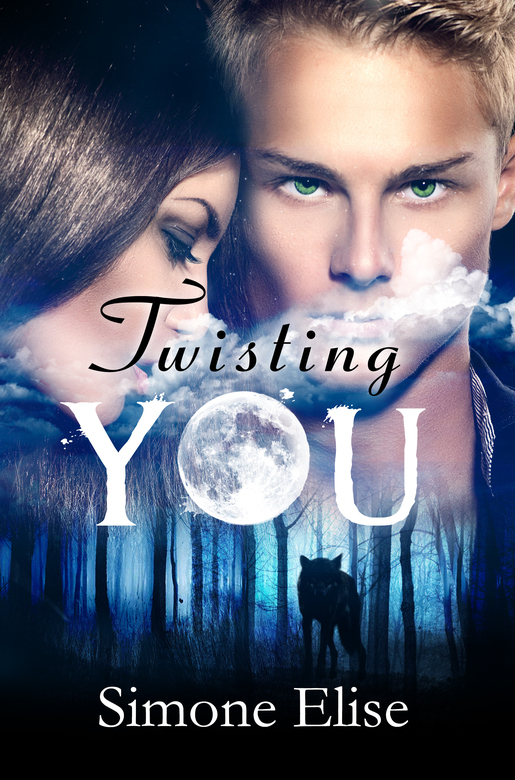 Twisting You
What happens if you are meant to be, but life is getting in the way of love?Every werewolf has one mate, their perfect counterpart. Chloe is mated with her teacher Xavier; they are meant to be together for life. But when Xavier denies her on her 18th birthday, Chloe's entire world crumbles into pieces. Xavier doesn't want to let Chloe go, but being married to a human and with two children isn't making things easier for him.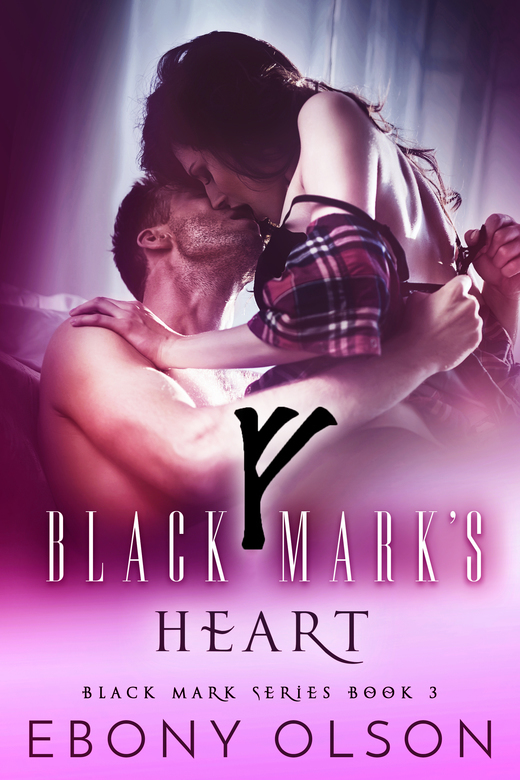 Black Mark Series Book 3: Black Mark's Heart
With a broken heart and a raging anger towards Darius, Mora and her unborn child go on tour where she puts all of her pent up emotions into her music, sky rocketing her career. She desperately tries to move on and start her new family without Darius casting his dark shadow on her life.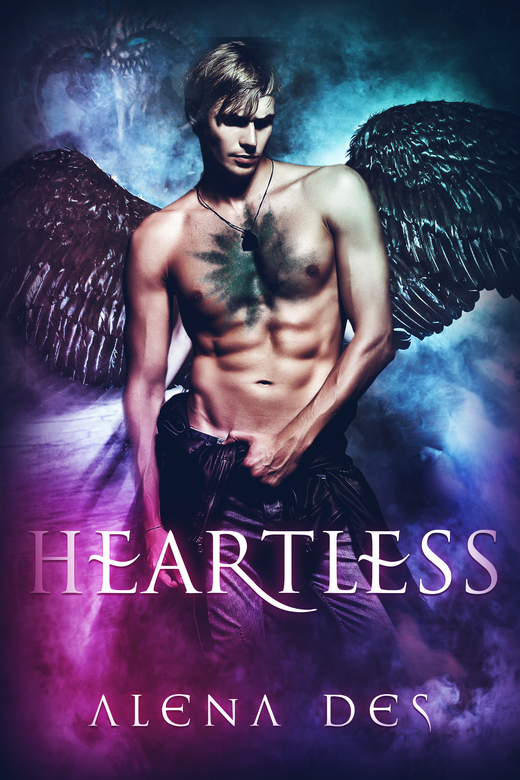 Kings Series: Heartless
Treason has consequences and Riley knows them all too well. He has betrayed Lucifer and now he is on the run.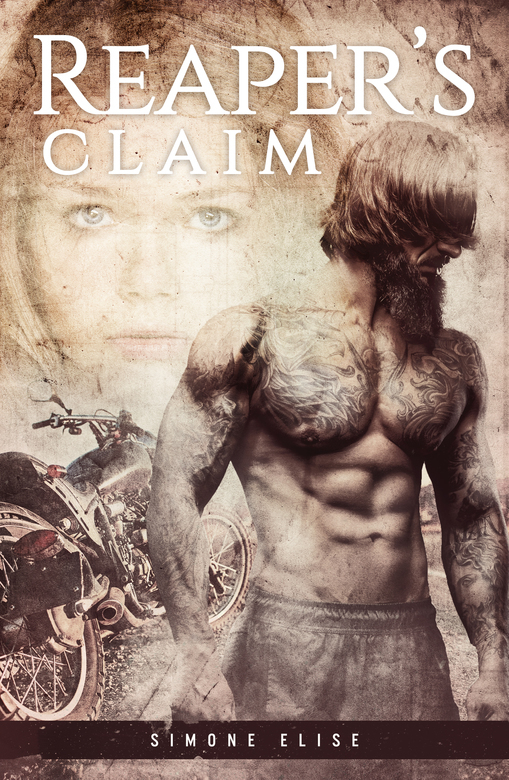 Reaper's Claim
"Reaper can claim me anytime. This book was completely addicting, the combination of love and danger was smoking hot. Book me a room at Satan's Sons Clubhouse!" "The story plot is perfection and if you love bad boys then your sure to love Reaper (Kade). Kade and Abby's story is a must read for action, drama, and a love story. WARNING: this book can give you major feels!!"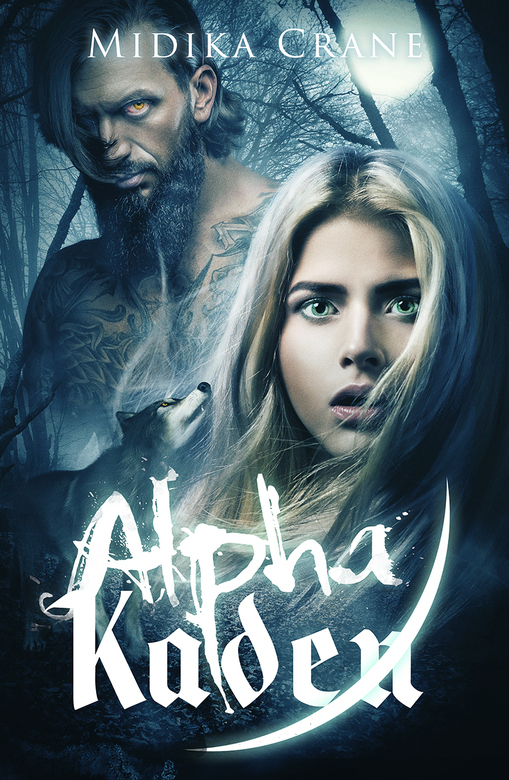 Alpha Kaden
"Alpha Kaden is definitely one of the best stories I've ever read. Once you start reading it you just can't get away from the amazing characters and their exciting story. I love the whole series and recommend it to everyone who is fan of fantasy and romance"."Beautifully written, keeps you on the edge of your seat with the original plot line. One of the best things about this book, besides the amazing grammar, is how the author makes you feel the emotions of the characters. Amazing book! I've reread this book plenty times over; it's too good! Hard to put down!"
Just Juliet
"It feels real without being tedious, and heart-warming without being sappy. It's not all roses, and it's not all doom and gloom. It's great." "Just Juliet is the story I wish I could have given to my parents to read when I was 16 so that they knew what I was going through."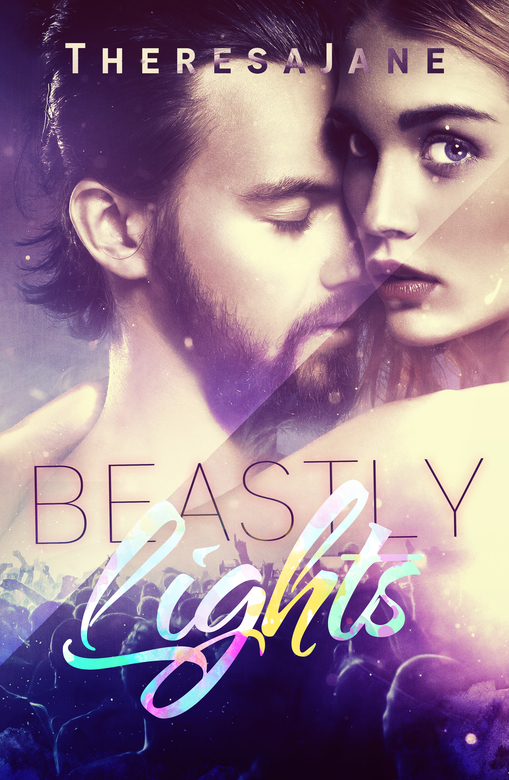 Beastly Lights
"Beastly Lights is the perfect book. I LOVED the ending, though I hope this isn't the last we see of Freya and Liam. I think this is the best book I've ever read, I la la loved it.""THIS BOOK GETS REAL! My heart ached at times and raced at times. I cried, I laughed, I got angry, I got excited. It truly had ALL the feels. The mischief that Freya stirs up when she first arrives at Liam's penthouse is laugh out loud funny. I highly recommend this one!"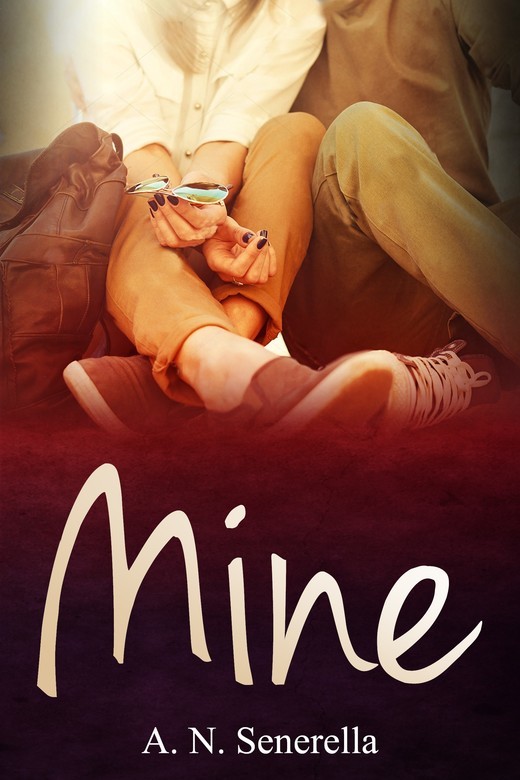 Mine
"Simply amazing story. It shows the reality and I love that fact. The way that story flows is simply amazing. The description of feelings is damn good, one can feel it while reading. The ending is superb." "I can not explain the feelings I have right now. I read this whole book in three hours because I could not put it down. It was very mysterious and had many plot twists.